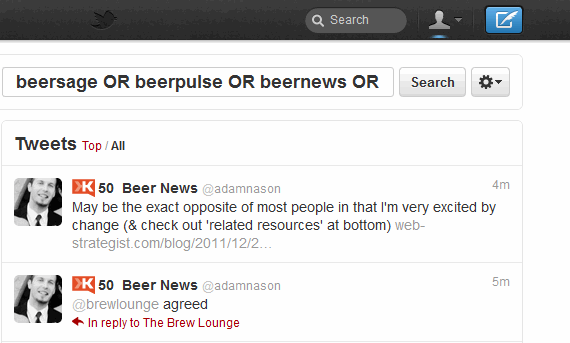 You're looking at a search stream that I subscribe to that allows me to track and engage in conversations that relate to my work.
I see people on Twitter who have sent over 30,000 tweets and I'm not sure how they do it while still being able to do whatever else they need to do during the day. I've sent about 7,500 at this point. Not to mention, Twitter is only half the battle for those who use Facebook frequently. And then there is Google Plus…wow.
In 2012, I'm going to try not to look at Twitter more than once per hour. We'll see how long that lasts.