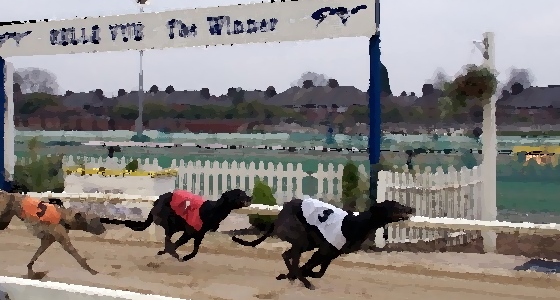 In dog racing, there is this little thing called the "rabbit." Dogs race around a track chasing this contraption that may or may not look like an actual rabbit.
The rabbit is nothing more than a motivational device.
Its only purpose in life is to motivate the dog to run harder. Run faster.
Without the dog, there is no rabbit. It serves no purpose to the rest of mankind.
Which brings me to entrepreneurship…

In life, we have dogs. The ones racing around the track. The ones starring in the show. The ones creating, building and innovating.
And we have rabbits. The ones being tied to the pole by their masters. The ones imitating and copying everything.
Pinterest has gained quite the loyal following in the U.S. and may just be the hottest new 'startup' company here. Pinspire is an exact replica for an international audience that Pinterest hasn't reached yet. Started by brothers that have no creative ideas of their own outside of copying and making millions from it. Guys that won't even do an interview with the world's leading tech blog, they are so ashamed of themselves.
The guys behind Pinspire will live a good life, make millions and, sadly, never have a thing to show for it all.
Much like the rabbit and the dog, the Pinspire team's only reason for existence at this point is to motivate the Pinterest team to be great. I truly believe that.
Pinspire will fold up or be bought and run into the ground. Pinterest, on the other hand, may shape the fundamental ways we consume information.
To you dogs out there, keep hustling. Keep making the world great. Keep building your legacy.
To you rabbits, I'd urge you to take 20 minutes and think about what you want to get out of life.
And if you choose not to change, on behalf of the dogs…
…thank you for motivating us to do all the things you will never do.